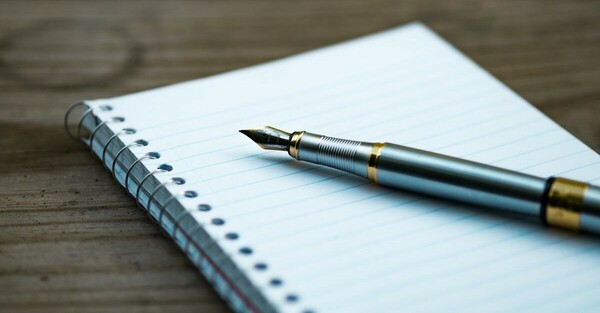 Tasks
Once this PR is closed, update the CustomRobots repo
We have a problem. Duplicate issues in my gsoc repo. Fixed using this
Change back to foxy-radi in README and Dockerfiles
Add -p 6081:6081 to instructions wherever applicable
Update Meet 2 minutes
Update Meet 3 minutes
Convert tasks to issues
Complete #11, #12, Final Report
Complete Nav2 Concepts
Initiate RADI GUI in ROS2
File the virtualgl issue on upstream repo
Check if Gazebo works after removing RUN layer installing Gazebo11 from Dockerfile (already installed via ros-foxy-gazebo-*)
Check if console ros2 cmds work after replacing bashrc with radi-entrypoint
Add final Foxy RADI demo video to week 4
Split Foxy Dockerfile into base Dockerfile and wrapper Dockerfile
Add the ROS2 equivalent of this line RUN /bin/bash -c '. /opt/ros/melodic/setup.bash; cd /catkin_ws; catkin build' to Foxy Dockerfile for Amazon warehouse
Cleaning some unnecessary functions in manager-4.0.py
Debug amazon_robot_controller
Initiate web template for amazon warehouse. Would require design decisions (like an Rviz iframe and button)
Create RViz template exercise
Merge PR of RADI-4.0.0
Clean amazon_warehouse template into a PR
Take apart amazon_robot_controller to understand where the error arises
Catch up on the Slack discussions and solved issues on GitHub
Imbibe the new manager changes into Foxy
Add video to week 7-8 blog (goal navigation)
Add video to week 9 blog (waypoint navigation)
Add my name to amazon single warehouse exercise
Expand on week 2 blog from the PR's
Incorporate Table of contents
Fix amazon_robot_controller after pulling the latest changes (Err on the side of caution)
Add blog links for each PR in first eval
Begin tabulating PRs for final eval
Add timer to the RADI
DockerHub images- 4.1.0 (RViz2), 4.2.0 (Amazon warehouse)
Update this README
Notes
Design decisions

Foxy RADI uses several files from the noetic branch of RoboticsAcademy. I will commit my modifications on my fork of the RoboticsAcademy repo, instead of to the collab repo.
This will enable future developers to trace back the history of unchanged files.
Deleted Noetic Dockerfile and pushed it too, but realized useful for version control. Retrieved using this
Using logical paths instead of absolute in shebangs as mentioned in this StackOverflow post
Clean up aws-robomaker-small-warehouse world if time permits. Extremely haphazard at the moment. Currently uses the ros1 branch with pallets replaced in the world. Either don't keep it as a git sub-module or use a specific commit from the ros2 branch. The latter isn't possible as the pallets need to be replaced. Best to imbibe the world completely as a package under CustomRobots.

Tips

Remember to git submodule update --init --recursive!!
Re-sourcing not needed after colcon build
colcon build!! after modifying world file
export RCUTILS_COLORIZED_OUTPUT=1 # Forcing colorization
export RCUTILS_CONSOLE_OUTPUT_FORMAT="[{severity} {time}] [{name}]: {message} ({function_name}() at {file_name}:{line_number})"

Consider

Avoid the rsync mess in my Dockerfile
Rviz config based window sizing can break when the browser size is small
I could add timer in the utilities bar at the top
The modified urdf might cause problems during slam
Cloning –single-branch in Dockerfile might reduce size

Learnt

"{goal}" is a blackboard variable
HAL: Hardware Abstraction Layer
DISPLAY=:0 ros2 launch turtlebot3_bringup rviz2.launch.py: Reference
Hopefully won't require to refer this- roslaunch_cmd = '/bin/sh -c "export PWD="/";chmod +rwx /;export DISPLAY=:0;'
Service calls to pause/unpause/reset: ROS2 Migration
<ClearEntireCostmap name="ClearGlobalCostmap-Context" service_name="global_costmap/clear_entirely_global_costmap"/> only removes the additional observed obstacles. It is unable to remove/modify anything corresponding to input map.
Can add inflation_radius below plugin: "nav2_costmap_2d::InflationLayer"
Update git submodules to latest commit ID: git submodule update --recursive --remote
For each DeclareLaunchArgument() there exists a LaunchConfiguration(), which allows the launch variable's value to be used inside the python launch file
Learnt about lambda functions
TODO's commented inside code
build.sh
Dockerfile-foxy
Dockerfile-foxy.base
Questions
Why was the older JdeRobot GUI controller dropped?
What does an architecture look like?
Inside nav2_params_with_control.yaml, how does ROS2 know the paths of the file names? Answer: It doesn't. E.g., remove the default_bt_xml_filename parameter from launch file, then bt_navigator will only work if full path of default_bt_xml_filename is entered in nav2_params_with_control.yaml (Terminal output in GSoC logs)
In colcon, what are DCMAKE_BUILD_TYPE and similar flags?
turtlebot3_world.launch.py uses gzserver.launch.py and gzserver.launch.py. Is it any different from the start_gazebo_server_cmd and start_gazebo_client_cmd used in amazon_robot_in_aws_world.py?
declare_simulator_cmd and headless argument unused in amazon_robot_in_aws_world.py. It seems to have been over-ridden?
Where did slam_toolbox in /opt/ros/foxy/lib come from? Answer: Each of "ros-foxy-nav2-bringup ros-foxy-slam-toolbox ros-foxy-turtlebot3 ros-foxy-turtlebot3-navigation2" get installed together
General questions
what is bringup?

Reference: The Turtlebot Bringup package contains all the neccesary configuration and launch files for loading the Turtlebot drivers.
Must be on similar lines
ROS2 Doubts
Build farm

Bloom: Used both in ROS1 and ROS2
a bunch of build servers (CI server that runs the builds and automated tests)

plugins vs nodes in ROS2

Nodes: Vertices in the behavior tree
Plugins: Functionalities that can be linked to the node

node plugins

We create node plugins which can be constructed into a tree, inside the BT Navigator. The node plugins are loaded into the BT and when the XML file of the tree is parsed, the registered names are associated.

interfaces

Refers to message, service, action files

mixins in colcon

Mixins can be used by several verbs to contribute command line arguments defined in external files.
Resources to read
https://github.com/mlherd/navigation2/tree/new-tutorials/doc/tb3_tutorial
https://github.com/osrf/subt_hello_world/blob/master/posts/04_navigation.md
Possible things to play with
https://github.com/SteveMacenski/nav2_rosdevday_2021
https://github.com/aws-robotics/aws-robomaker-hospital-world
https://github.com/aws-robotics/aws-robomaker-small-warehouse-world
https://github.com/sea-bass/turtlebot3_behavior_demos
https://mushr.io/tutorials/mushr_navigation_system/
https://github.com/BehaviorTree/Groot
https://github.com/osrf/subt_hello_world/
https://github.com/vmayoral/basic_reinforcement_learning/blob/master/tutorial7/README.md
Others
https://github.com/AndrejOrsula/drl_grasping
http://moveit2_tutorials.picknik.ai/doc/getting_started/getting_started.html
RADI 2.4.0-beta
docker run -it --rm -p 8000:8000 -p 2303:2303 -p 1905:1905 -p 8765:8765 -p 6080:6080 -p 1108:1108 jderobot/robotics-academy:2.4.0-beta bash
RADI 2.4.2
docker run -it --rm -p 8000:8000 -p 2303:2303 -p 1905:1905 -p 8765:8765 -p 6080:6080 -p 1108:1108 jderobot/robotics-academy:2.4.2 ./start.sh
(Locally built docker container)
docker run -it --rm -p 8000:8000 -p 2303:2303 -p 1905:1905 -p 8765:8765 -p 6080:6080 -p 1108:1108 jderobot/robotics-academy:melodic-radi ./start.sh
Note: Argument --device /dev/dri is for Intel and AMD hardwares
RADI 3.1.0
docker run -it --rm -p 8000:8000 -p 2303:2303 -p 1905:1905 -p 8765:8765 -p 6080:6080 -p 1108:1108 jderobot/robotics-academy:3.1.0 ./start-3.1.sh
RADI 3.1.0 (Locally built)
docker run -it --rm -p 8000:8000 -p 2303:2303 -p 1905:1905 -p 8765:8765 -p 6080:6080 -p 1108:1108 noetic-radi ./start-3.1.sh
Melodic manager.py
docker run 

-it

 

\


      

--rm

 

\


      

--name

=

jde_container 

\


      

-p

 8080:8080 

-p

 7681:7681 

-p

 2303:2303 

-p

 1905:1905 

-p

 8765:8765 

-p

 6080:6080 

-p

 1108:1108 

\


      

-v

 /home/trunc8/villa/Basement/Playground/JDE_playground/RoboticsAcademy:/RoboticsAcademy 

\


      jde_image python3.8 manager.py

Noetic manager-noetic.py
docker run 

-it

 

\


      

--rm

 

\


      

--name

=

noetic_jde_container 

\


      

-p

 8080:8080 

-p

 7681:7681 

-p

 2303:2303 

-p

 1905:1905 

-p

 8765:8765 

-p

 6080:6080 

-p

 1108:1108 

\


      

-v

 /home/trunc8/villa/Basement/Playground/JDE_playground/RoboticsAcademy:/RoboticsAcademy 

\


      

-v

 /home/trunc8/villa/Basement/Playground/JDE_playground/RoboticsAcademy/scripts/manager-noetic.py:/manager-noetic.py 

\


      noetic_jde_image python3.8 manager-noetic.py

Noetic bash
docker run 

-it

 

\


      

--rm

 

\


      

--name

=

noetic_jde_container 

\


      

-p

 8080:8080 

-p

 7681:7681 

-p

 2303:2303 

-p

 1905:1905 

-p

 8765:8765 

-p

 6080:6080 

-p

 1108:1108 

\


      

-v

 /home/trunc8/villa/Basement/Playground/JDE_playground/RoboticsAcademy:/RoboticsAcademy 

\


      

-v

 /home/trunc8/villa/Basement/Playground/JDE_playground/RoboticsAcademy/scripts/manager-noetic.py:/manager-noetic.py 

\


      noetic_jde_image bash

Noetic no mounting
docker run 

-it

 

\


      

--rm

 

\


      

--name

=

noetic_jde_container 

\


      

-p

 8080:8080 

-p

 7681:7681 

-p

 2303:2303 

-p

 1905:1905 

-p

 8765:8765 

-p

 6080:6080 

-p

 1108:1108 

\


      noetic_jde_image python3.8 manager-noetic.py

Noetic RADI 3.1.0 (with mounting)
docker run 

-it

 

\


      

--rm

 

\


      

-p

 8000:8000 

-p

 2303:2303 

-p

 1905:1905 

-p

 8765:8765 

-p

 6080:6080 

-p

 1108:1108 

\


      

-v

 /home/trunc8/villa/Basement/Playground/JDE_playground/myRoboticsAcademy/exercises/static/exercises/follow_line:/RoboticsAcademy/exercises/follow_line 

\


      

-v

 /home/trunc8/villa/Basement/Playground/JDE_playground/myRoboticsAcademy/exercises/templates:/RoboticsAcademy/exercises/templates 

\


      

-v

 /home/trunc8/villa/Basement/Playground/JDE_playground/myRoboticsAcademy/scripts/manager-3.1.py:/manager-3.1.py 

\


      noetic-radi ./start-3.1.sh

Noetic RADI 3.1.0 (no mounting)
docker run 

-it

 

\


      

--rm

 

\


      

-p

 8000:8000 

-p

 2303:2303 

-p

 1905:1905 

-p

 8765:8765 

-p

 6080:6080 

-p

 1108:1108 

\


      noetic-radi ./start-3.1.sh


Foxy (with mounting)
docker run 

-it

 

\


      

--rm

 

\


      

--name

 foxy_radi_container 

\


      

-v

 /home/trunc8/villa/Basement/Playground/JDE_playground/myRoboticsAcademy:/RoboticsAcademy 

\


      

-p

 8000:8000 

-p

 2303:2303 

-p

 1905:1905 

-p

 8765:8765 

-p

 6080:6080 

-p

 1108:1108 

\


      foxy-radi bash

Foxy (with privileged)
docker run 

-it

 

\


      

--rm

 

\


      

--net

=

host 

\


      

--privileged

 

\


      

--name

 foxy_radi_container 

\


      

--gpus

 all 

\


      

-e

 DISPLAY 

\


      

-e

 

XAUTHORITY

=

/tmp/.Xauthority 

\


      

-v

 

${

XAUTHORITY

}

:/tmp/.Xauthority 

\


      

-v

 /tmp/.X11-unix:/tmp/.X11-unix 

\


      

-v

 /home/trunc8/villa/Basement/Playground/JDE_playground/myRoboticsAcademy:/RoboticsAcademy 

\


      

-v

 /home/trunc8/villa/Basement/Playground/JDE_playground/.gazebo:/root/.gazebo 

\


      

-p

 8000:8000 

-p

 2303:2303 

-p

 1905:1905 

-p

 8765:8765 

-p

 6080:6080 

-p

 1108:1108 

\


      foxy-radi bash




cd

 /RoboticsAcademy/scripts 

&&

 ./start.sh



Foxy (4.0.0)
docker run 

-it

 

\


      

--rm

 

\


      

-v

 /tmp/.X11-unix:/tmp/.X11-unix 

\


      

--name

 foxy_radi_container 

\


      

-p

 8000:8000 

-p

 2303:2303 

-p

 1905:1905 

-p

 8765:8765 

-p

 6080:6080 

-p

 1108:1108 

\


      jderobot/robotics-academy:4.0.0 ./start.sh

Foxy (4.1.0)
docker run 

-it

 

\


      

--rm

 

\


      

-v

 /tmp/.X11-unix:/tmp/.X11-unix 

\


      

--name

 foxy_radi_container 

\


      

-p

 8000:8000 

-p

 2303:2303 

-p

 1905:1905 

-p

 8765:8765 

-p

 6080:6080 

-p

 6081:6081 

-p

 1108:1108 

\


      jderobot/robotics-academy:4.1.0 ./start.sh

Foxy (4.2.0)
docker run 

-it

 

\


      

--rm

 

\


      

-v

 /tmp/.X11-unix:/tmp/.X11-unix 

\


      

--name

 foxy_radi_container 

\


      

-p

 8000:8000 

-p

 2303:2303 

-p

 1905:1905 

-p

 8765:8765 

-p

 6080:6080 

-p

 6081:6081 

-p

 1108:1108 

\


      jderobot/robotics-academy:4.2.0 ./start.sh

Developer's commands (Some are antiquated)
docker run 

-it

 

\


      

--rm

 

\


      

--name

=

noetic_jde_container 

\


      

-p

 8080:8080 

-p

 7681:7681 

-p

 2303:2303 

-p

 1905:1905 

-p

 8765:8765 

-p

 6080:6080 

-p

 1108:1108 

\


      

-v

 /home/trunc8/villa/Basement/Playground/JDE_playground/RoboticsAcademy:/RoboticsAcademy 

\


      

-v

 /home/trunc8/villa/Basement/Playground/JDE_playground/RoboticsAcademy/scripts/manager-noetic.py:/manager-noetic.py 

\


      noetic_jde_image bash
docker 

exec

 

-it

 noetic_jde_container bash


xserver_cmd
/usr/bin/Xorg 

-noreset

 +extension GLX +extension RANDR +extension RENDER 

-logfile

 ./xdummy.log 

-config

 ./xorg.conf :0

console_xserver_cmd
/usr/bin/Xorg 

-noreset

 +extension GLX +extension RANDR +extension RENDER 

-logfile

 ./console_xdummy.log 

-config

 ./xorg.conf :1

host_cmd
python3 /RoboticsAcademy/exercises/follow_line/web-template/exercise-noetic.py 0.0.0.0

roslaunch_cmd
/opt/ros/noetic/bin/roslaunch ./RoboticsAcademy/exercises/follow_line/web-template/launch/simple_line_follower_ros_headless.launch

start_vnc (for gzclient)
x11vnc 

-display

 :0 

-nopw

 

-forever

 

-xkb

 

-bg

 

-rfbport

 5900
/noVNC/utils/launch.sh 

--listen

 6080 

--vnc

 localhost:5900

start_vnc (for console)
x11vnc 

-display

 :1 

-nopw

 

-forever

 

-xkb

 

-bg

 

-rfbport

 5901
/noVNC/utils/launch.sh 

--listen

 1108 

--vnc

 localhost:5901

start_gzclient
export 

DISPLAY

=

:0

;

 gzclient 

--verbose



start_console
export 

DISPLAY

=

:1

;

 xterm 

-geometry

 400x400 

-fa

 

'Monospace'

 

-fs

 10 

-bg

 black 

-fg

 white

Modifications
slam_toolbox
config/mapper_params_online_sync.yaml
    

map_file_name

:

 

amazon_15m_map


    

#map_start_pose: [0.0, 0.0, 0.0]


    

map_start_at_dock

:

 

true



amazon_robot_bringup
launch/slam_launch.py
    

start_map_saver_server_cmd

 

=

 

Node

(


            

package

=

'nav2_map_server'

,


            

executable

=

'map_saver_server'

,


            

output

=

'screen'

,


            

parameters

=

[

configured_params

])



    

start_lifecycle_manager_cmd

 

=

 

Node

(


            

package

=

'nav2_lifecycle_manager'

,


            

executable

=

'lifecycle_manager'

,


            

name

=

'lifecycle_manager_slam'

,


            

output

=

'screen'

,


            

parameters

=

[{

'use_sim_time'

:

 

use_sim_time

},


                        

{

'autostart'

:

 

autostart

},


                        

{

'node_names'

:

 

lifecycle_nodes

}])



launch/bringup_launch.py
Added UnlessCondition
launch/amazon_robot_in_aws_world.py
Enable SLAM
    

declare_slam_cmd

 

=

 

DeclareLaunchArgument

(


        

'slam'

,


        

default_value

=

'True'

,


        

description

=

'Whether run a SLAM'

)



For robot description warning: robot_description_ref
    

with

 

open

(

urdf

,

 

'r'

)

 

as

 

infp

:


        

robot_desc

 

=

 

infp

.

read

()



    

start_robot_state_publisher_cmd

 

=

 

Node

(


        

condition

=

IfCondition

(

use_robot_state_pub

),


        

package

=

'robot_state_publisher'

,


        

executable

=

'robot_state_publisher'

,


        

name

=

'robot_state_publisher'

,


        

namespace

=

namespace

,


        

output

=

'screen'

,


        

parameters

=

[{

'use_sim_time'

:

 

use_sim_time

,

 

'robot_description'

:

 

robot_desc

}],


        

remappings

=

remappings

,


        

arguments

=

[

urdf

])



To fix oscillating robot problem