Week 7. Improving Frontend Robotics Academy 5/1/2020
Hello!
This week I have to do some things:
I have to improve the last frontend of the webpage Robotics Academy offline with Boostrap and Split.js!! with new center spreader bar!: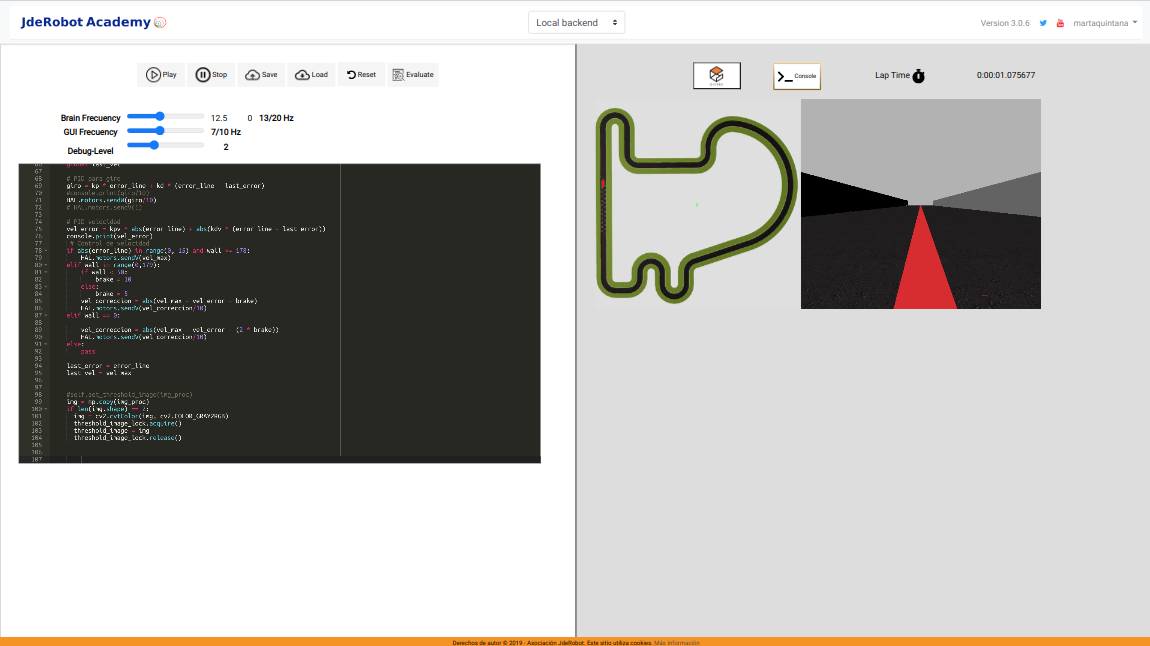 Widget/Automatic Evaluator: I tryied to get the json with the points that Nacho send me but they aren't in the same scale next week I will have it!